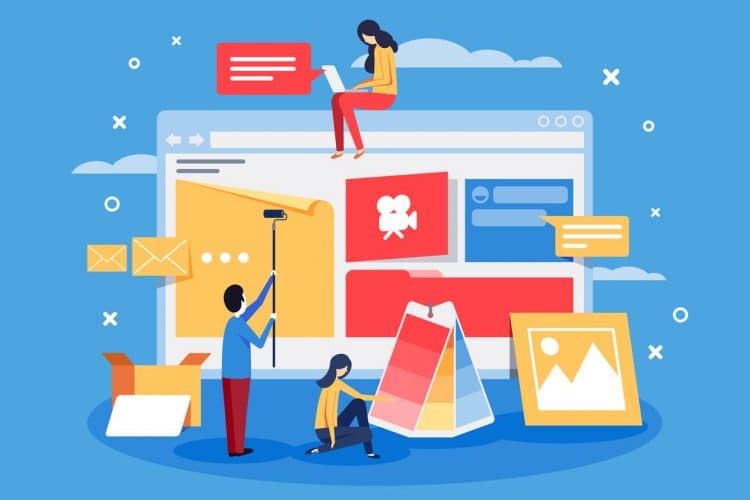 5 Major Ways to Improve Your Digital Presence in Australia
When it comes to promoting your business online, there are several services and tools you can utilize. In case you are running a business online and want to improve your digital presence in Australia, there are many ways to explore. Let's have a look at a few easy ways to establish a digital presence cost-effectively!
1. Set up Your Website
Before promoting your products and services online, you need to set up your website. Here are the basics you must follow:
Use a website hosting in Australia with an amazing uptime and good reputation.
Apply a mobile-first method to design your website and add informative, fresh content that matches user intention and is regularly updated.
Ensure your pages are simply navigated from all screen sizes and devices and are responsive.
Follow industry-best SEO methods and make sure quick page loading times.
2. Build a Social Media Presence
Nowadays, social networks are highly popular. In case your audience uses social media platforms daily, you should also use them. However, you don't have to register for all of them; you can better use 1 or 2 and post daily to them. A basic market study will help you recognize which one is appropriate for your clients among Google+, Facebook, Twitter, Pinterest, and Instagram.
3. Create a Blog
In case you already have built a good site, consider creating a blog inside it. It's an amazing way of posting daily updates. You can incorporate a link to your site or blog in your email signature so everybody you connect knows regarding it. In case you post accurate, high-quality articles, people will start noticing and attaching with your content. And these backlinks will help you establish your reputation organically.
4. Engage With Your Target Audience
Setting up a good reputation to help your clients is one of the best ways of getting observed online. This is also necessitous on social media. Promptly reply to comments and in case there is an issue, solve it fast. Ensure to incorporate social share buttons on your webpage and blog also to make them simple for your present audience for sharing your content with their friends and co-workers. It will assist new people in finding you and increasing backlinks to build trust and authority for your content.
5. Check progress
Keeping track of your efforts' effectiveness is necessitous. If you have applied the aforementioned 4 ways, you must see a rise in traffic to your website. If your presence is new online, it could take a little time before you develop in search results. Moreover, it could take nearly 1 year or 2 to become highly established.
Bottom Lines
So these are 5 major ways to create and improve your digital presence in Australia. Monitor the progress to make sure your website pages are free from errors and are always accessible. Don't compromise on maintaining the quality of content used on your website.
Have you tried any of the aforementioned ways before? Let us know in the comment section!