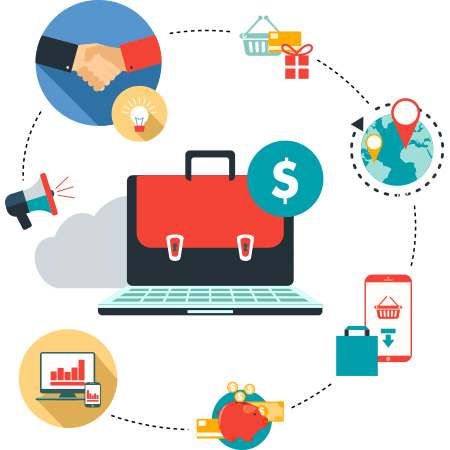 Reseller Web Hosting Services in Australia: The Right Way to Make Profits
A reseller web hosting plan is incredible for enabling a huge allotment of bandwidth and storage that a customer can use in any way he/she wants. This implies that building multiple sites with domains linked to them or getting access to massive storage locations is possible. The reseller web hosting services in Australia offer the capacity to customers to resell their storage and bandwidth to build their personal web host services that they can promote to family, friends, colleagues, and even strangers also.
Why Opt For Reseller Web Hosting Plans?
1. Tools – Reseller web hosting services offer a wide range of tools that make the whole procedure easy and eradicate the time invested doing everything from beginning to almost zero with automated tools also. There are default options available, which may be optimized for helping reseller hosting clients begin their entrepreneurship or business online through this service.
2. Full Control Over Resources – Owners of reseller hosting plan accounts can easily make their reselling strategies. Moreover, there is an automated system that enables for this kind of selling to be done.
3. Fully Managed – All help requests and support are done with the reseller agency. Reseller hosting clients don't require managing client support for their service. They don't require handling any client instead of convincing them for buying from their service. All upgrades and updates are handled by the admin personnel and the systems at the side of the reseller hosting provider while the client just keeps reselling the hosting service and earning profits.
4. Lower Rate – Reseller hosting clients buy the storage and bandwidth for this utilization at a wholesale rate, implying that all they sell will either have full or part profit when the resale of hosting services has started.
5. Account options – Some reseller accounts can upgrade for extra perks like bandwidth amounts and storage. Some upgraded service choices may also incorporate things like bandwidth and unlimited storage that increase the earning possibility for the reseller hosting client to unlimited amounts in case they apply the work to get the required hosting sold to their own clients.
6. Reliability – Reliability is always a problem with a service provider. Resellers can help their clients by offering them sufficient amounts of storage and bandwidth to help eradicate problems and claims of imbalance.
Is The Reseller Market Developing?
After looking at the present market scenario, web hosting servers like dedicated servers and VPS have become really cost-effective. Currently, you can simply afford virtual private servers with enhanced specifications for significantly lower prices, alongside the advantages a host can enjoy such as making resellers, assigning SSH access, etc.
However, there are still some possibilities for reseller hosting. Reseller hosts are these days drawing enough profits from this specific business. It's all about gaining high by investing low.
Bottom Lines
Reseller programs are easy to register with. Prompt Web Hosting offers many special offers of reseller web hosting services in Australia. Contact them today to purchase one of their reseller web hosting plans!