Why host your website in Australia?
AUSTRALIA vs US hosting – which should you get?
There is a number of reasons why you should consider Australian hosting, instead of any other country (USA, UK, etc)
This document is written with the assumption that your main visitors are located in Australia. If you are targeting people in a certain country, it may be best suited to host your website in the relevant country.
If your main visitors/customers are physically located in Australia, the choice should be simple, choose: Web hosting in Australia.
1. Speed
One of the key reasons you should choose to host your website in Australia is speed, there is nothing more frustrating that having a SLOW loading website!
It is said that 87% of visitors will abandon a website if the website is not loaded within 3 seconds!
By keeping your web hosting in Australia, you will ensure your visitors will have the best possible experience.
In the world we live in, the mindset is "instant" everything. Therefore, people are looking for fast loading websites!
2. Support
There is nothing more frustrating than when you need someone the most, they are NOT available to talk to you, as it is outside business hours.
By choosing Prompt Web Hosting as your hosting provider, we assure you, you can speak with an operator here in Australia when you need us the most.
3. Supporting local businesses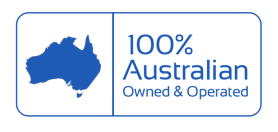 By hosting your website in Australia, you will be supporting our local economy which in turn will be in your favour.
4. Service obligation
Businesses in Australia are obligated to follow rules and laws outlined by local and federal governments, by hosting with us you can rest assured knowing we follow the same law you abide by, and not a foreign one.
Conclusion:
If you are looking for hosting, why not contact us today to discuss your requirements? All of our web hosting and VPS services are based in Australia, so you can be confident that accessing your website, emails, etc will be fast.